CHANGES TO SERVICE - OPERATION FRANCE
Due to the Covid - 19, Operation France is implementing additional protective measures to ensure our service runs as safely as possible. Operation France is based in the United Kingdom and follows government guidance for lockdown and the roadmap out of lockdown. Operation France's links with Clinic Sainte Isabelle mean that we also observe guidance issued by the clinic, in accordance to French law. Operation France is able to resume our services under article 17 of guidance issued by the French Embassy. This exemption allows entry to France for 'persons travelling for health reasons to a private hospital'.

Please note the following changes to our procedures.

In the event of tightening of restrictions which may disrupt our patients plans, we will personally contact each individual affected and provide alternative arrangements at a later date. This will be subject to the UK government's 'roadmap' and may vary depending on the region of the UK where our patients are based. Changes to the level status may happen in a short space of time, and we will endeavour to make contact with our patients awaiting surgery to discuss potential changes to their original arrangements.

We rely on our patients to keep us informed of their health and wellbeing. Should you develop a cough or temperature, stay at home and avoid contact with others, and contact your GP if necessary. Patients who are feeling unwell before their surgery date will need to take a test. In this situation, arrangements will be suspended pending the test results; Operation France will need confirmation of a negative test result from patients who are unwell. Some of our patients will have received the first of their vaccines, or have already had two doses. Operation France requests proof of our patients vaccine status for those who have received a vaccine. The appointment card issued at the time of vaccination is an example, or a letter from the patient's GP.

For our door-to-door transport service, we will practice social distancing where possible. Whilst in the vehicle, this is less practical. Hygiene measures include hand washing before the journey, and mask wearing during the journey. All passengers are to wash their hands or apply alcohol cleansing gel, and wear their own face mask. The vehicle's air conditioning or heating may be used for comfort, but not be set to recirculate air in the cabin. The radio will not be used in an effort to reduce the need for raised voices, and so mitigate the risk of aerosol transmission. Both drivers and passengers must be prepared to remove their face coverings if asked to do so by police officers and for identification purposes. Between journeys, our vehicles are cleaned thoroughly and well ventilated. Surfaces that are often touched (door handles for example) are disinfected.

If you have any questions or concerns regarding these changes, get in touch with our team at Operation France.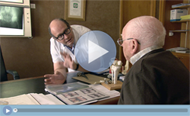 Click the video above to see how Operation France helped arrange a hip replacement for Dennis Comey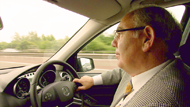 Operation France patients benefit from chauffeur-driven transport in a prestige private vehicle to Clinique Sainte Isabelle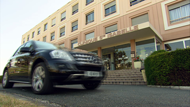 Operation France arranges fully escorted, custom treatment packages for patients seeking top quality private treatment at the clinic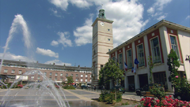 Clinique Sainte Isabelle is situated in the beautiful area of Abbeville, France and is perfectly located for UK visitors